As an Amazon Associate we earn from qualifying purchases.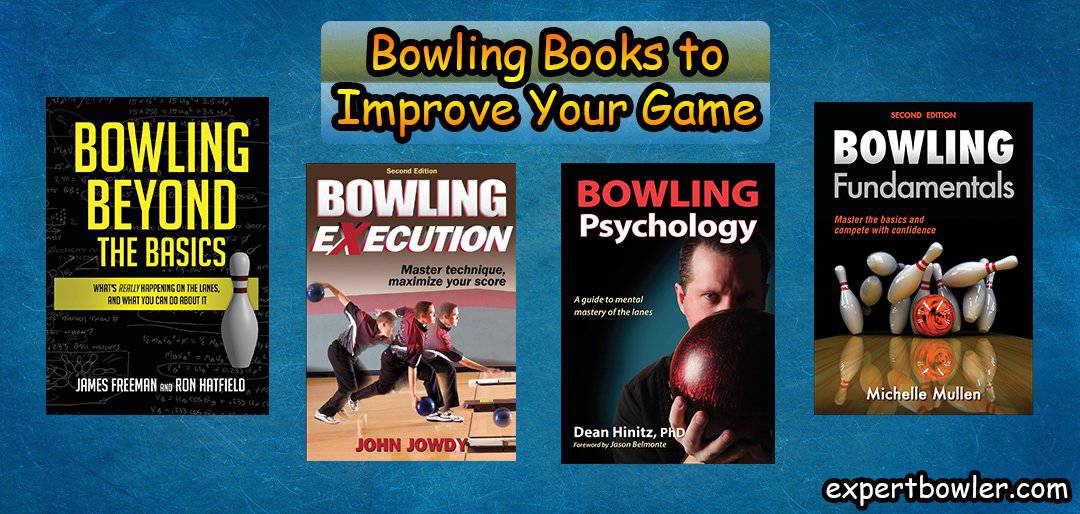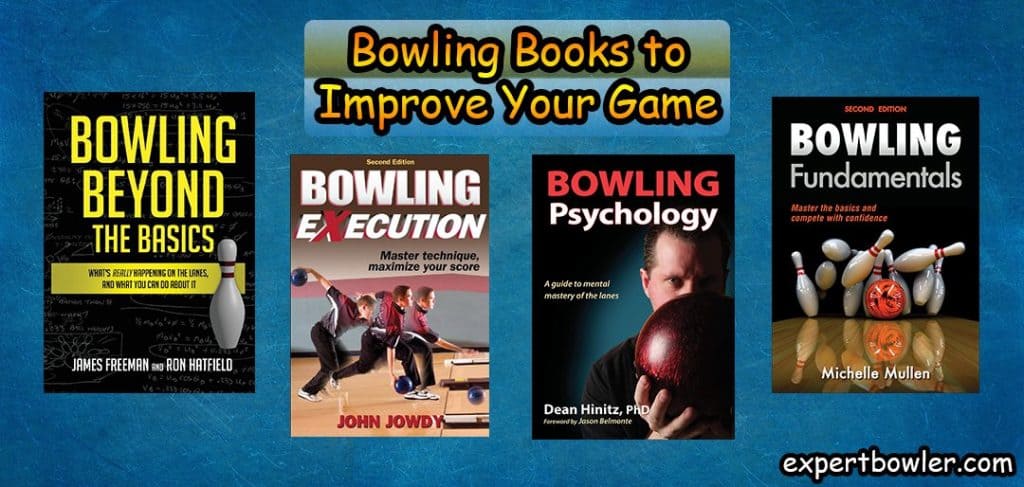 Even those who have never played bowling before can have an idea of how complex the sport is. In order to score well, you'll need to understand how every element of the game works. The science involved in the sport is also quite elaborate, making it more exciting and interesting.
Because of this, getting the best bowling book might be a good idea for every player. Whether you're a beginner or a seasoned bowler, you'll surely benefit from having a deeper understanding of how the game unfolds.
To help you find the best references, here's a quick guide on the best-selling bowling books that you should check out.
# Top-Selling 7 Best Bowling Book Reviews
What are the most popular titles on bowling right now? Check out our roundup and bowling book reviews below.
1. Bowling Beyond the Basics
A couple of games got you hooked on bowling? Bowling Beyond the Basics would be a good read for you if you've already got the basics down. While playing more games will teach you a lot about the sport, learning the technical aspects can guarantee to take your game to the next level.
The first and most important thing that you need to know about Bowling Beyond the Basics is that it won't teach you the fundamentals of bowling. It won't give you instructions on how to throw a bowling ball correctly.
What it presents is information on how the sport works. So instead of teaching you how to do things, it can help you understand how you can hone and tweak your techniques so you can play better. If you have tons of questions that can help improve your game, this book is for you.
Why We Recommend It
Science-backed facts. Since this book aims to help you understand how bowling works, it made sure to gather facts that are scientifically backed. As a result, you're guaranteed that the bits of information you'll get here are all true.
Useful for bowlers in all skill levels. Despite not being a book about the basics, bowlers of all skill levels will appreciate this title.
Presents a comprehensive analysis of the sport. This book closely analyzes the sport so you can understand it better.
It's well-written. Like any top-selling book in the market today, Bowling Beyond the Basics is also well-written so you will certainly appreciate reading it.
Other Considerations
A bit pricey. It's well worth the information you'll get, however.
2. Bowling Fundamentals (Sports Fundamentals)
If you want to learn the basics well, you should include Bowling Fundamentals to your reading list. This book has a lot to offer, especially since it's written by an accomplished athlete.
The author, Michelle Mullen, is a certified United States Bowling Congress (USBC) Gold coach, a former Team USA coach, winner of several PWBA titles, and a veteran of collegiate championships. Her lengthy experience in the collegiate and professional bowling circuits made her one of the most sought-after coaches. She has also extensively written about bowling for various publications in the past, so it's safe to say that she's an authority in the sport.
Being an in-demand coach also makes Mullen the perfect source of basic knowledge of the sport. This is why this book is deemed by many as one of the best bowling books available today.
While its primary goal is to teach readers the fundamentals of bowling, experienced bowlers can also learn a lot from it. It contains tons of great tips that can help improve how you play no matter what skill level you are at.
Why We Recommend It
Provides excellent tips for all kinds of bowlers. With a coach as its author, it shouldn't come as a surprise that this book has tips for all types of bowlers in all skill levels.
An updated version. Being a 2nd edition title, there are a few new things that you'll find in this updated version of Bowling Fundamentals.
Easy to follow instructions. Again, it must be the author's extensive experience that makes this book's instructions a lot easier to process.
Well-written. As mentioned above, Mullen is also a seasoned author and writer, and this book perfectly demonstrates her ability to write about bowling without a hitch.
Other Considerations
Quite pricey. But the information and tips you'll get from this book make this book well worth the price tag.
3. The Game Changer
The Game Changer is another option if you want to learn the basics from a renowned expert. Its author, Mark Baker, is another authority figure in bowling being one of the most in-demand coaches today.
What makes this title different from Bowling Fundamentals is its approach in teaching readers how to bowl. While the title listed above addressed the different types of bowlers, this book presents a singular approach to the sport. It tackles the lack of a universally-accepted and effective system of learning the basics of the game that will work on every player.
In this book, you'll be presented with small tweaks and easy-to-adopt changes on your established playing style and techniques. As a result, you'll be able to enhance your skills without having to adopt a different style.
Why We Recommend It
It offers to enhance your playing style and make it more effective. Instead of teaching you someone else's techniques, the Game Changer will change your game in a way that it's still yours at the end of the day.
It's written by an industry expert. You can trust that the contents of this book are proven effective as it is written by a seasoned bowler.
Easy to follow. You won't have a hard time following this book as it is well-written.
Other Considerations
Self-monitoring your implementation of the tips dished here can be tricky. The book is best used with someone else so they can help you monitor your execution of the tips.
4. Bowling Psychology
As its title might suggest, Bowling Psychology is more about the cerebral aspect of the sport. Written by Team USA's sports psychologist, Dr. Dean Hinitz, it offers a psychological approach to mastering bowling.
If you've already learned the ropes but want to get to know the sport better, this book is for you. Its primary goal is to help you improve your goals and get over slumps that can be preventing you from unleashing your potential.
By looking at the psychological aspect of bowling, you can get a mental edge over the competition. Your performance can be improved through a different channel, giving you more ways to enhance your game.
This book also contains valuable tips and advice from world champions and high-ranking bowlers. So you can be guaranteed that you'll learn from the experts by poring through this title's pages.
Why We Recommend It
Written by an industry expert. Dr. Hinitz' glowing credentials make him a good resource for bowling information.
It offers a different approach to improving your game. Unlike the other books listed here, Bowling Psychology tackles the sport from a standpoint.
It contains expert tips and tidbits. You can also read anecdotes and professional advice dished out by professional bowlers in this book.
Other Considerations
Might be a bit intimidating to beginners. This book will appeal more to serious bowlers.
5. Bowling For Dummies
Like the other titles in the 'for Dummies' range, Bowling for Dummies is also created to break the sport down to the very basics. It aims to provide a fast and easy way to understand and even master the sport.
The most notable feature of Bowling for Dummies is the fact that it's not as intimidating as other books on bowling. While it still discusses technical concepts that are necessary to understand to do well in the sport, it's not as overwhelming as the other titles available right now. Maybe it's the fact that it's a part of the 'for Dummies' line that makes it friendlier, but its discussion style is also worth commending.
Its description alone will let you know that this book is not out to overwhelm you with scientific concepts and terminologies. It's also not bent on training you to become a super athlete. In fact, it's more geared towards casual players who want to perform better and improve their performance. So if you're just thinking of joining your first tournament, this might be the perfect book for you to get started on learning more about the sport.
However, this doesn't mean that intermediate and seasoned players won't find this book useful. It also covers more advanced concepts so it can really be all you need to get a better grasp of bowling.
Why We Recommend It
Comes with photos and illustrations. Understanding instructions and certain concepts can be hard without illustrations, so this title added some to help out its readers.
Contains step-by-step instructions. Its easier to understand how to execute certain movements with the help of this book's detailed directions.
Covers concepts that are suited for beginners to advanced players. This book covers a wide range of topics, making it a very useful guide for players of all skill levels.
Not too intimidating. With the way Bowling for Dummies is marketed, it's not as intimidating as the other titles on this list.
Friendly price. You don't have to spend a fortune trying to understand bowling with the help of this title.
Other Considerations
Has a significant focus on the social aspect of the sport. Some readers tend to feel like they're getting sidetracked from learning more about bowling because of these parts.
6. Bowling Alone
Bowling has always been a form of a group activity, but the changing times seem to be affecting this tradition. Bowling Alone looks at this phenomenon and uses it as a metaphor to demonstrate the changing behavior of Americans today.
Unfortunately, Bowling Alone is not necessarily a bowling book. It's more of a sociology title that analyzes how the broken bonds and increase in individuality is affecting the society, in general.
Why We Recommend It
It offers an insightful look at bowling as an iconic American past time.
It's an interesting read if you want to delve into the social aspect of bowling. Bowling has always been a social activity, so it's also interesting to learn about this side of the sport.
Other Considerations
It's not really for learning bowling techniques. Despite its title, this book isn't exactly a sports book about bowling.
7. Bowling Execution
Bowling Execution rounds out our list of top-selling bowling books that you should read if you want to learn from the best of the best. With bowling legend PBA Hall of Fame coach John Jowdy as its author, you can count on learning the finest techniques, tricks, and tips that can enhance your game.
The most exciting thing about this title is that it imparts Jowdy's expert knowledge to its readers. Not everyone can get a coaching session from this pro, so his book might just be the nearest thing that most folks can get to one.
Another reason to give it a shot is that it also works as a straightforward guide for those who want to play better. It's organized to address various areas that people want to do better in. It promises to help you refine the precision of your hook, boost every phase of your shot, analyze lane conditions more accurately, develop playing strategies, and many more.
Why We Recommend It
It's written by one of the best in the sport. Jowdy is a legend in bowling so most folks will find his tips and advice useful.
It's helpful for bowlers of all skill levels. Sure, it's about the basics of the game but its content can still help enhance anyone's game significantly.
Packed with great fundamental information.
Other Considerations
Information presentation can be improved upon. While the instructions are very useful, the way they are discussed is a bit more complicated than necessary.
# Some popular posts
# Final Thoughts
Again, aside from constant practice, you should also include reading the best bowling book into your bowling training routine. As there are so many things about this sport that you have to know in order to improve your performance, learning by the book can be beneficial to you. The titles mentioned above are all guaranteed to be useful to most bowlers, so make sure to give them a shot.
Amazon and the Amazon logo are trademarks of Amazon.com, Inc, or its affiliates.
Last update on 2022-11-26 / Affiliate links / Images from Amazon Product Advertising API