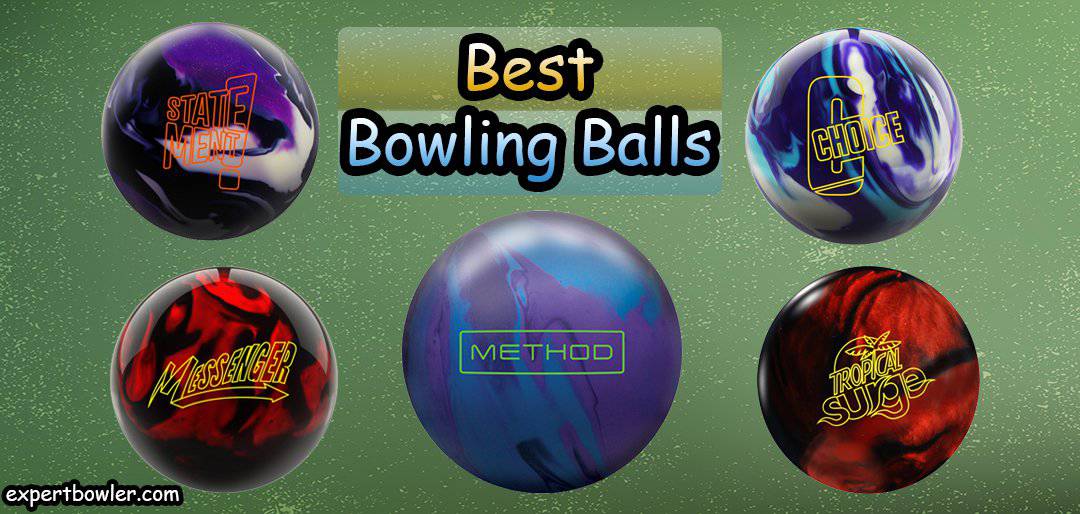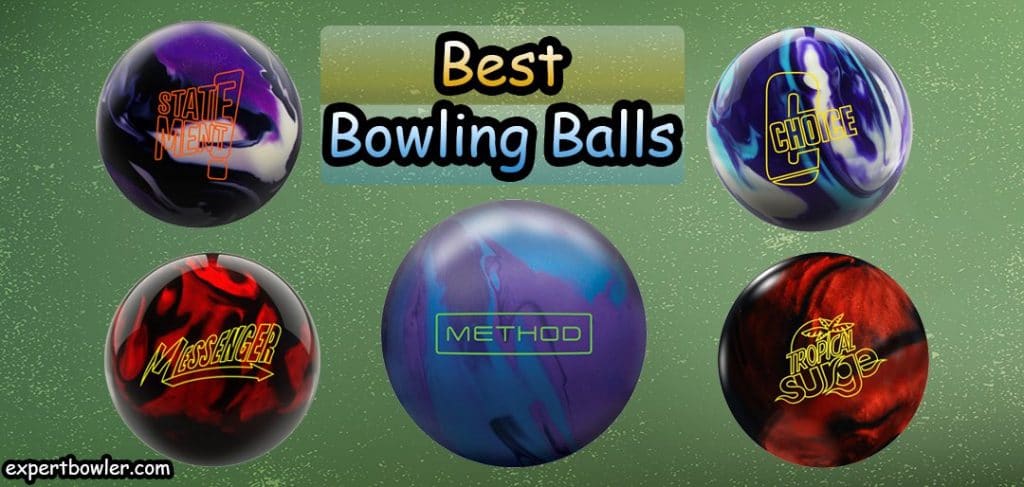 Bowling is a fancy, proficient, but complex sport. Any great bowler can tell you that the kind of bowling ball you use determines how you perform at the game. Success in this game does not only lie in your skill or level of practice alone. The best bowling ball can make you enjoy your game and make it easy to score.
Bowling balls do not perform equally in different circumstances. Today, we will discuss the best bowling balls to help you understand which ball is ideal for specific lanes. You will also learn how to choose the right bowling ball from our buying guide. Enjoy!
# Top Bowling Ball Comparison Chart
Factory Finish
500/1000 Abralon Polished
Best Medium-Heavy Oil Ball
Factory Finish
500/1000 Abralon Polished
# 15 Best Bowling Balls – Our Choices for 2020
There is not much to focus on when buying a bowling ball, but leaving out even one minor detail could leave you with a less than perfect purchase. What should you look at before purchasing a bowling ball? Few bowling ball reviews will be as thorough as this.
1. Hammer Statement Solid
Compared to the Statement Rip'D Solid, this ball offers more length resulting in more of the back end motion, as well as more of the total hook.
Why We Recommend It
Aggression Solid CFI solid reactive coverstock: this bowling ball is made of a coverstock finished at 500/2000 in sanded form. This finishing, in combination with the carbon fiber infused outer core and the Statement core, means this ball offers excellent traction, even in the heaviest conditions. Its design parameters make for an amazing continuation down the lane and through all the pins.
Heavy oil condition: this balling ball boasts the best patterns for a dual-finished Statement Solid for different testers with its earliest traction allowing you to play farther left, right on the fresh comfortably. Even at this position, you still see a considerable amount of hook, through the heavy oil.
Statement Core: this Statement bowling ball has a significantly low RG coupled with a rather high differential, as well as a super-strong asymmetric core which is designed specifically to rev up even in the heaviest of oils.
Intricate design: this ball features an intricate design in which most of the ball's mass is concentrated towards that bottom of the ball's core. These design features allow the core to retain the maximum possible amount of energy.
Reaction: this Statement Solid bowling ball has an Aggression midlane and backend.
Great price: this ball's price is a steal, and it's the best bowling ball for hook.
Other Considerations
This bowling ball is slightly heavier than other bowling balls on the market
2. Motiv Golden Jackal
This new Motiv Golden Jackal brings to life the legend of the pearl jackal, and it offers more bowling length using the oil. It's one of the top-rated bowling balls as it delivers the best level of performance.
Hexion™ SE (Strength Enhanced) cover: for the generation of a more powerful angle in the high-volume environments, the ball features a Hexion™ Strength Enhanced cover made using technology that results in the production of a remarkable down lane motion. The cover's design is also the reason why the ball rolls with ease, and without sacrificing any traction in the oil. The ball cover's finish is a 4000 Grit LSS.
The sanding on the cover also helps in keeping the ball from sliding too far down the bowling alley before it makes the big left turn.
Sizes: this ball is available in two sizes – 16lbs and 15lbs and the radius of gyration is similar for both at 2.47. The ball's maximum differential and the intermediate differentials are 0.053 & 0.055 and 0.019 & 0.018, respectively.
This bowling ball gives you the necessary hooking power for handling the heavy lanes, and they will attack the pins effortlessly. And you might also like it because it doesn't flip or skid as you'd expect with other bowling balls its kind.
Its reaction on heavy oil is also commendable on all the lanes.
If you loved the original jackal bowling ball, you would love this ball. It's also an excellent ball for low, medium, and high-rev bowlers because it can handle the energy of a high-rev player, and its lengths give low-rev players adequate hitting power.
Other Considerations
The ball feels stronger than you'd anticipate.
It might be a little hard to control the ball on the fresh house shot.
3. Storm Crux Prime
Why We Recommend It
Design: this bowling ball's design is what every bowler has been demanding to see more of, and you can now enjoy bowling thanks to the Storm bowling ball design ideal for the PBA tour players.
Fine engineering of the core catalyst: at the heart of this Crux bowling ball lies the most innovative piece of tech, the Catalyst Core. This core's design is simply genius thanks to its cavity which allows the driller to remove less of the mass, even with the most layout. What this means is that you no longer need to second guess or take shots in the dark alleys. Thanks to this design, the drilling ease is self-evident in the design.
Note that the Catalyst Core is further responsible for the ball's unmatched/ unprecedented power, the angle of entry, as well as a bigger margin of error. All these features are enhanced by the ball's vertical cavity technology and its asymmetry.
SPEC Breakthrough Design: SPEC, also known as the Storm Performance Enhanced Coverstock represents the unique design feature that allows this bowling ball to effortlessly withstand rigors of bowling, every time you take the ball down the lane. Thanks to SPEC, this ball withstands friction and varying oil environments with ease. As you all know, bowling balls tend to smooth out with use over time, the same way your tires do. However, SPEC changes things, and you can look forward to consistency in performance in the long-term. SPEC is the reason for the ball's dynamic, definite, bold, and super potent design.
SPEC Solid Reactive: in heavy conditions, the ball delivers too, especially during transit. This versatility results from the fact that the ball digs harder when the coverstock encounters the mid lane friction.
It has a high 6" flare potential, a lightweight core, a 73-75 rex durometer, and a factory-finish 2000 Grit Abralon.
Other Considerations
The ball is not drilled, and you have to drill it after purchasing.
4. DV8 Notorious
Notorious is a renowned brand of bowling balls, and DV8 is the brand's newest release. This ball is a new upper mid ball with all the features you need for effortless bowling.
The new core has a new low RG, an asymmetrical-shaped, medium differential core, the Antagonist. This core is the reason why the ball revs up fast in your hands. DynamiCore also enhances the ball's hitting power while keeping all your pins low and you don't have to worry about the pins jumping all over the space.
Notorious Composite Fang: Notorious DV8 comes with a top-performing cover that wrapped around Notorious' new core. The DV8 Notorious balls also feature the DynamiCore filler material wrapped with a hybrid version of the Composite Fang coverstock.
Coverstock finish: this ball comes with a 500/3000 SiaAit (grit) finish. This finish is intricately designed to provide strong traction along the middle lane. When bowling with this ball, you will enjoy a great deal of traction off your hands, meaning that this is the smoothest ball at its breakpoint and it's better than most of the other balls on the market.
Note that the composite Fang is quite versatile, and it allows you to pad it with a 1000-grit or a 500 grit pad for speed dominance, or also for use when playing in the heavier patterns.
Smooth motion: towards the end of the ball's pattern, this ball has a very smooth motion with a significantly more powerful overall reaction to the medium patterns than the heavy patterns. This ball picks up fast, and it moves downlane smoothly. Regarding its use on the fresh oil patterns, you will be happy to know that this ball allows you to play in straight lanes right up to the boards, and as the lanes change, you can move in effortlessly to hook the ball. It also conserves energy through the pins, regardless of the angle you play at. This ball is ideal for heavy oil lane surfaces.
Other Considerations
Quite expensive!
5. Brunswick Quantum Bias Pearl
Why We Recommend It
Asymmetrical design: this Brunswick Quantum Bias Pearl is the second best entrant into Brunswick's Quantum line of balls. It makes use of the Quantum Mushroom High RG Asymmetrical core design, which in combination with Brunswick's unique ECA-XR Pearl coverstock gives off a strong hooking motion, as well as an excellent pin carriage on the medium-lane conditions.
ECA-XR Pearl Coverstock: for the ball's performance, durability, longevity, as well as a great hitting power, this Brunswick Quantum Bias Pearl's coverstock is 3.5x more durable than most of the other balls on the market. The coverstock's finishing is a combination of the 500 SiaAir and the Crown Factory Compound, as well as a thick urethane material. The coverstock's elements give the ball more skidding power to the lane's front. The elements also make for the strong directional change.
It also has an enhanced Coefficient of Restitution that results in the fast flying of the pins, more strikes, and great pin action.
Other Considerations
Loss of energy on its backend: the box finish offers adequate traction through the oil although the traction isn't enough, hence the loss of energy at the backend.
6. Ebonite Choice Pearl
Ebonite Choice Pearl is one of the coolest and also the top selling bowling balls thanks to the dual efforts of Mod-1 and GSV-1 Pearl. The result of this partnership is a top-performance bowling ball that looks incredible.
GSV-1 Pearl: The Ebonite Choice Pearl comes with a GSV-1 coverstock, a next-generation design common with the elite, and the most-trusted bowling brand series, the GB Series. The new formulation of the coverstock makes for the ball's top performance in medium-to-heavy oil conditions. This coverstock ensures that the ball defies friction and flips hard down the lane, resulting in explosive pin action.
You will be happy to know that the ball's coverstock is made of the factory finish/ powerfinish 500/1000 Abralon pearlized cover.
Besides the easy length through to the front, the cover and the ball's surface finish allow the ball to retain a lot of power and energy for the backend and the breakpoint.
It's the perfect bowling ball for medium and heavy oil conditions. Note that the ball's tiny holes around the cover stock are absolutely normal.
Other Considerations
The ball rolls in an almost flip/ skid.
7. Hammer Black Widow Legend
If you're looking for the best bowling ball for the heavy oils lanes, this Hammer Black Widow Legend Bowling Ball was designed just for that. It's true to its name, the Legend as it boasts top-performance. It's one of the most popular bowling balls, and it takes after the infamous and legendary Widow Legend line of bowling balls, also from the company.
This 15lb ball is center heavy, with an RG of 2.5 and a 0.058 differential and a 300-rpm speed. As much as tournament players love it, this ball works well with intermediary bowlers too, as long as they can maintain aggressive ball speed on heavy oil. It has a high hook potential, and it rims medium length.
Why We Recommend It
The hybrid coverstock: this ball's design makes it the best game improvement ball. This hybrid overstock gives the ball its lightweight constructions while also ensuring that the ball never veers off course. Its construction also makes it the best bowling ball for all lane conditions.
Polished black cover: in combination with the legendary gas mask, the ball's polished black cover provides an excellent backend motion carry the pins through. The cover's finish gives every shot an easy feel, hence its recommendation for medium-to-heavy oil lanes. Its Abralon factory finish boosts the speed and the performance of the ball.
Core: the ball features a gas mask core which offers fluid movements of the ball towards the backend and through the pins. This core includes a flex-resin additive, a ceramix surface process, as well as a carbon fiber outer core.
Other Considerations
It does not do well in the light oil or dry lane conditions.
You will need to be aggressive with our ball speed.
8. Track Triton Elite
This Track Triton Elite is a remade model of the 1990s Triton Elite bowling ball, and it features the good old sparkle in color scheme, but it's better than ever. It's the best mid-performance bowling ball
Other Considerations
It's consistent, but also extra responsive and you have to be careful to control it.
9. Brunswick Cutting Edge Pearl
From Brunswick's Advanced line of bowling balls comes yet another high-performance Cutting Edge ball. This Brunswick Cutting Edge Pearl is one of the most popular Brunswick Cutting Edge bowling balls, and it's the best bowling ball for the money. This ball is ideal for medium oil lanes.
Other Considerations
It's a mid-range bowling ball
It's a better fit for slow-bowlers
10. Columbia 300 Nitrous
The Columbia 300 Nitrous Bowling Ball is a one-of-a-kind bowling ball that combines two high-performance nitrous cores with a coverstock design for an excellent grip on the lanes. It's one of the best medium to light oil lanes balls, and it will roll consistently without too much slipping heading straight towards the bowling pins.
This ball is ideal for any skill level and does well on a medium to light oil lane condition. It has to be one of the best-priced balls of its quality and stature. This core and coverstock are durable. We recommend the Columbia 300 Nitrous to anyone looking for a keeper.
Other Considerations
It is not so great at picking spares.
It takes a bit of time to get used to its curve if you are using it for the first time.
11. Pyramid Path Rising Pearl
This Pyramid Path Rising Pearl Bowling Ball is available in nine different colors, it's the best beginner bowling ball, and it's the best bowling ball for all ages. This bowling ball is ideal for two-handed and strokers looking for peak bowling performance on the medium-oil and medium-dry conditions. This is the most aggressive bowling ball on the market and also the best bowling ball for a stroker.
Other Considerations
Not all colors glow under the backlight.
12. Brunswick Tzone Deep Space
If you're looking for the right bowling ball to use on the dry lane, you might want to try this. Brunswick Tzone Deep Space Bowling Ball. It's an affordable ball, and it's also one of the best bowling balls for beginners and bowlers who always strike with a rather straight shot.
The core also gives the ball a good length and hook potential for enhanced bowling performance. The ball also comes with a low differential for simple bowling on the dry lanes.
Customizable pit holes: once delivered, you can take it to the bowling alley for drilling since it comes without pit holes. The advantage of customizing your pit holes is that you will create holes that fit your fingers well for a secure grip.
Polyester coverstock: the use of polyester for the coverstock reinforces the ball's suitability for anyone learning bowling. Polyester is light, and you will not quit on a game easily. It also offers minimal friction as the ball glides and this reduction in resistance makes for the straight movement of the ball on the bowling lane. This coverstock is also stiff, allowing the ball to slide easily towards the bowling pins.
Lightweight: thanks to the Brunswick Tzone Deep Space Bowling Ball's lightweight design, this ball is lightweight and easily maneuverable. It's also easy to control, and it's our best bowling ball for straight bowlers too.
Other Considerations
The polyester coverstock material is not durable.
13. Brunswick Rhino
Rhino is Brunswick's newest addition into their long list of top performance entry-level bowling ball. It's the best bowling ball for beginners, as well as bowlers looking for ideal bowling balls that are not too reactive when used on the oily or the dry bowling lanes.
Hooks: the ball comes with hooks that make this a unique bowling ball common with beginners and even pros in medium and the light-oil lanes.
Stylish design: The Brunswick Rhino Bowling Ball sports a classic and a stylish design topped with a smooth finish for the perfect effect. The ball is also durable, and it boasts excellence in style and function.
Although the Rhino was released with the entry-level player in mind, it serves any level of bowling right. It is cheap yet powerful even after hitting the pins. The Rhino is a good value for the money.
Other Considerations
It plays rather straight, and so a new bowler may have to learn how to control it.
It doesn't hook consistently.
14. Ebonite Maxim
The Ebonite Maxim Bowling Ball boosts balance and control for the bowlers looking for bowling balls that deliver true and straight rolls. It's the best bowling ball for the recreational player and also the best bowling ball for beginner to intermediate since it offers significant help when you're trying to boost your score while picking up on the more advanced techniques.
Why We Recommend It
Core and coverstock: it has a 3-piece core that gives the ball a high-performing capability, as well as control. Enhancing the function of the core is the polyester coverstock, which makes the ball an ideal fit for the dry lanes. The combination of the core and the coverstock give this ball an impressive pin action. This ball is one of the best bowling balls for women.
Cool design: the ball is available in three different colors – silver, royal and purple, and it works well for individuals looking to develop the right bowling acumen.
Other Considerations
The power throwers can crack this ball easily.
Polyester is not the most durable overstock material.
This ball doesn't carry the best hook potential, but still the best bowling ball for hook beginners.
15. Pyramid Path
Pyramid is a renowned and trusted name in the bowling world thanks to its high-quality products, all promising a great bowling experience. This bowling ball is quite affordable, and it's perfect for use by individuals of different skill levels and ages.
Pancake core: this Pyramid Path bowling ball comes with a pancake weight core which offers the level of control you need at the bowling alley. The pancake cores are some of the simplest ball cores out there because they make it easy for players to play without worrying about the complex trajectories common with symmetrical and the asymmetrical cores.
Multiple options: this ball is available in different weight variations from 6-16lbs hence its suitability for bowlers of all ages and different skill levels. It's the best looking bowling balls as it is available in different color combinations allowing you to pick your preferred color with ease. This bowling ball is also one of the best cheap bowling balls, and it comes with a 2-year warranty.
Other Considerations
This ball lacks any hook potential
The ball will not work well on the oily lanes of the bowling alley
# Things to Consider When Buying a Bowling Ball
Here's a detailed guide that might help you find the best bowling balls to help enhance and improve your game.
# Determine Your Ideal Coverstock
The material that covers the bowling ball is the coverstock, and it will be determined by the condition of the lane you prefer. An oily lane deserves an equally smooth sailor, and so for that, a solid cover that will maintain its track in these conditions will best serve you.
The coverstock is the outermost layer of your bowling ball. The materials used significantly affect the ball's overall motion. It can determine how it skids, hooks, and rolls as the shell create frictional contact with the lane surface. This interaction differs largely from one material to another, making some more ideal for certain lane conditions than others.
Back in the day, everyone had to use bowling balls made of the same outer material, and it made adjusting to the lane conditions a lot more challenging for bowlers. It definitely affected people's scores and techniques. And in some cases, it may have even hampered the skill development of some bowlers.
Nowadays, you can choose among the following types of bowling ball coverstocks to help you perform the way you intend to on every game.
Plastic/Polyester
Deemed as the cheapest, least aggressive, and some of the more durable options in the market, plastic or polyester balls are the best picks for beginners. It has the least potential for hooks, so if you still need practice on targeting pins, it's the best option for you.
Most intermediate and expert players also use plastic balls as spare balls. Its predictability makes it easier to control if you need to be very precise with your throw.
Plastic balls are also popularly used on very dry lane conditions. It provides ample control on such instances, allowing you to hit the pins the exact way you need to score well. They are popular with beginners as they are quite cheap. They also help you shoot on a straight line.
Urethane
Urethane bowling balls are more popular with experienced bowlers, given that the cover causes friction between it and a dry lane. Beginners who want to throw hooks can also use them. They are more expensive than plastic covers, thanks to their longevity.
Urethane balls were born out of the need for bowling balls with better hook potential. Their exteriors are more porous than plastic balls, so they're capable of building more backend friction and creating a wider arc.
Its arcing motion is gradual, however, so some folks still get to use it as spare balls. In most cases, it's also a great pick for medium and dry lanes.
There are two general types of urethane balls:
Urethane Pearl offers sharper backend response and more length.
Urethane Solid offers earlier reaction and less sensitive to ball speed changes.
Reactive Resin
Reactive resin bowling balls are the latest addition to the alley, joining the rest in the 90s. The cover of resin balls is even better at the increasing hook. If you have only been using plastic balls, the power of this material will floor you. Reactive resin cover absorbs oil, and so it is ideal for oily lane conditions. How important is the cover? Right off the bat, we say it is crucial. The cover will determine the ball's hook potential. The better it is at handling friction, the more the hook potential.
It can be said that reactive resin balls are variations of the urethane variety since urethane is used as a base material for such bowling balls. They're just blended with various additives which makes them more 'tacky'. As a result, they're more aggressive. They also create more friction and they have higher hook potential as well as pin action.
Reactive resin balls are also more sensitive to lane conditions and user error. They're also less durable than the other two types of coverstocks and a bit trickier to control. However, they have very strong backend reactions and have the widest range of motions, so most expert and intermediate bowlers still opt for them.
Your bowling ball should come with a high-quality cover that guarantees you high performance. It should be both long-lasting and smooth so that it can work well on various surfaces. The design of the cover should also be attractive and different from other bowling balls.
Like the urethane balls, there are three different types of reactive resin bowling balls:
Reactive Hybrid balls combine the features of the Pearl and Solid varieties which allows it to offer the backend bite of the former and the mid-lane reaction of the latter. They're versatile, so it's easy to see why they're very popular among serious players.
Reactive Pearl balls go the longest among the three types of reactive resin balls. They offer generous length and a sharp backend response. As a result, they're popular among slow bowlers and those who play tournaments.
Reactive Solid balls are the most common variety of the three. Their key traits include having the earliest reaction and being the most high-maintenance of the three.
Particle/Proactive
If you often play on heavily oiled lanes, this is the best pick for you. Some bowlers compare it to snow tires with chains because its surface has the most traction, thanks to their bumpy feel. Every intermediate and advanced bowler needs a ball with this type of shell in their arsenal.
# Weight Block/Core Types
The core is the other component of bowling balls next to the coverstock. As it is deemed as the "engine" of the ball, it affects how momentum is built as the ball moves down the lane.
There are three different core configurations which have various shapes, size, and density. These influence the rotation of the bowling ball.
What are these three core types? Let's discuss them in detail below.
Symmetrical
Symmetrical balls are the result of manufacturers' innovations when they started to look for other ways to improve the performance of their products. The primary goal was to create balls with a consistent weight while still having an effect on how the ball moves.
There are different designs for this type of weight block. However, it's quite safe to say that the bulb core tends to be the most popular among all of them. As its name suggests, the core is shaped like a lightbulb. Due to its size and design, symmetrical bowling balls are also considered as two-piece bowling balls.
This core design offers a medium flare with more break for more pronounced hooks and curves. It's more dynamic so the ball can build up momentum any time, depending on the bowler's skills and techniques as well as the lane conditions and the coverstock material.
Another benefit that symmetrical balls offer is that you have more freedom when it comes to finger hole configurations. There's no need to worry about affecting the weight of the ball when you drill according to your desired ball performance.
Asymmetrical
If you want your ball to have a lower or higher radius of gyration compared to a symmetrical bowling ball, asymmetrical varieties might be better options for you. These weight block types are specifically made to improve the performance of symmetrical cores so they can undoubtedly be the better picks for some folks.
Most asymmetrical balls feature cores that are cylindrical in shape with semi-circular ridges. Such configuration greatly affects the RG of the ball in a complex manner. They're very aggressive and can be hard to control, but once you get the hang of their use, they can offer top-notch performance for bowlers who want very precise motions from their balls.
The only downside to this weight block type is that there's a good chance that you'll drill into the ridges when creating your finger holes. This means that certain hole configurations can significantly affect the performance of the bowling ball. As a result, you'll need to exert more effort to compensate for its movements while you play.
Pancake type or High-mass
The most basic and 'traditional' of the three core types is the pancake or the high-mass type. It's usually coupled with the cheapest coverstock varieties like the polyester and urethane bowling balls.
The core of these balls has a small disc which resembles either a pancake or a rounded puck sitting on one area of the ball while the rest is filled with filler. It serves as a counterweight to the lost mass when holes are drilled into the ball.
Despite being basic, this core type is still pretty popular nowadays. Why not when they offer stable and reliable momentum on standard lanes? They're also very easy to control, especially as you master throwing in a straight line. As a result, they're considered as the perfect options for beginners.
Pancake type balls are great additions to many bowlers' arsenals if special requirements are not necessary. However, drilling options are somewhat limited with these balls so you might want to consider that as well.
# Consider the Lane Conditions (Oil Patterns)
The construction and materials of bowling balls are not the only things that you should consider when getting one. Another important factor in this crucial process is the lane conditions you'll play in.
Not all lanes are created equally. In fact, there are quite a few different lane conditions that you'll find in different bowling alleys.
For starters, the materials used in constructing them could play a huge role in your scores. Synthetic and wood lanes act differently when oiled, so it's essential to take note of such details when buying a bowling ball. Synthetic lanes tend to offer extreme conditions, so expect it to be very slick when heavily oiled and very dry when lightly oiled.
The lanes' oil patterns also significantly affect the performance of bowling balls. As you'll need enough friction and traction to create the motions you need to get the score you need, you have to match the ball to the right conditions.
As mentioned above, some shells are better suited to certain lane conditions. Plastic balls are the best matches for dry lanes while urethane balls perform best in medium and dry lanes. Proactive balls, on the other hand, are best used on heavily oiled lanes.
# Weight
Unlike other sports, bowling involves you holding the ball in your hand to throw it. This means that it has to be the ideal weight so as not to throw you off balance. The rule of the thumb here is to measure the weight of the ball using your body weight: 1 pound of the ball per 10lbs of body weight. For the sake of making it a bit weighty, you can add a pound or two to the number.
For instance, a person weighing 120 lbs will be comfortable with a ball weighing 12 pounds. The skill and fitness levels of the player will also determine the weight of the ball. To test whether it works well for you, you can stand out straight, stretch your hand out, and then have someone place the bowl on your open palm. If it makes you change your posture, then it is too heavy for you. The ideal size should not have you bending to its weight.
Try more balls using this technique to get one that you can hold without pressure on any part of your body or changing posture. The heavier the ball, the more power it has. The max weight of a bowling ball is 16 lbs, which is mostly a reserve of pros. Even they shy away from this weight given the pressure it exerts on the wrist.
# Look and Style
The aesthetic value of a bowling ball is also worth taking into consideration. As these items have widely varied appearances, you can certainly take a pick among them.
But why should you bother with the appearance of your bowling ball? Isn't what's inside more important? While true, how your ball looks can also be a good way for you to enjoy the sport better. It's more fun to use a piece of equipment that you like in every aspect, so why not get a bowling ball that also appeals to you?
Bowling balls can also express your personality or even personal branding. So if you want to make yourself more recognizable, choosing the right look and style for your ball can also be beneficial to you.
# Material
The materials used in the making of bowling balls differ. Some are made from plastic, while others are from reactive resin or polyester. Each material comes with some merits and demerits which you should weigh to determine the best. The plastic material may be durable, but they don't provide a firm grip like reactive resin bowling balls. The design of reactive resin material eliminates the need for holding during straight rolling. If you are new to bowling balls, choose this material.
# Grip
Some folks also believe that your grip can help you choose the right bowling ball for you. How you hold a ball can help determine your playing style, so it's crucial that you go for a ball that will suit your techniques.
If you have a more traditional grip, most types of bowling balls will work well for you. However, if you have a very specific grip, you might want to be careful with asymmetrical core types as they do not work well with lots of drilling configurations.
If you have a more traditional grip, most types of bowling balls will work well for you. However, if you have a very specific grip, you might want to be careful with asymmetrical core types as they do not work well with lots of drilling configurations.
# Pitch
The holes on your bowling balls are called pitches. The pitches on the ball should give it a secure grip to enhance its performance. They should come in equal sizes to increase the comfort of use.
# Construction
It's also worth mentioning that the construction of a bowling ball is another essential consideration when buying one. Aside from its actual components, the build and durability of these items matter greatly. Some bowling balls are just more hardy than others, so you might also take such fact into consideration.
Take plastic balls for example. They're considered as some of the most durable options, thanks to their shell material. Proactive balls tend to be the least durable of all types, as mentioned above, due to its choice of coverstock component.
So depending on how you play and the lane conditions in the alleys you often bowl in, you should also consider the durability of the ball if you want to get the most out of a bowling ball.
# Finish
On top of your coverstock material, the finish of the ball's shell is another thing that you should take into consideration. The surface finish affects the friction the ball can create as it moves down the lane, so it's crucial to get the right one to achieve your goals.
While you can definitely change the surface finish of your bowling ball with the help of grit pads, most new ones are already polished to have different grit levels. So if you don't want to bother polishing your new bowling ball on your own, you can just pay close attention to the surface details before you buy.
The rule of thumb when it comes to surface textures is that the lower the grit rating, the rougher the surface will be. They're also the perfect options if you want more grip and if you often play in heavily oiled lanes.
On the other hand, if you want more skid and backend response, the smoother your surface should be. Go for ones with high grit ratings in such cases.
# Get The Perfect Drill
Now, the hole on the ball means a lot. If you are going to get a pre-drilled ball, ensure that it fits perfectly. An undrilled ball is best because it is going to be curved to fit your hand like a glove. Now, if you are going to get the drilling done (which will only set you back about $30), the hand measurements will need to fit ideally so that the ball can serve you long-term.
# Hook Potential
The ball's hook potential is in some ways determined by the friction it can create on the lane. A plastic cover is the same as a bald head, and so the smoothness will not hold the lane at all. Think of a tire with different types of the tread. The more treaded the tire is, the better the grip of the tire on the road.
Urethane and resin covers have better tread than plastic covers, and so the hook is more powerful. These balls hit the pins strongly that their plastic-covered counterparts.
The cover is not the only determinant of hook potential. Grip matters a lot, maybe even more. The way you throw a bowling ball, and the release determines how well it will travel in the lane and the power with which it will hit the pins.
# Budget
In the end, everything boils down to money. How much should you spend on the best bowling ball? Well, like everything else, this will be determined by the brand, the coverstock, and if you want it custom-made. Drilling the ball will not break the bank as many retailers offer it free, and even if you pay for the service, you will only part with a little cash.
If you are a beginner, you may want to have a plastic cover ball for starters as you work on your skills. As you advance, urethane and resin covers will serve you longer and better. Advice: Do not pinch pennies unless you are getting the bowling ball for a season.
# Tak to the Pro
For foolproof recommendations for the best bowling ball for you, you can also work with a pro. You can head to your local pro shop and talk to an expert there to seek their opinion and product suggestions. As you can discuss your techniques and preferences, so they can give you detailed information on what you need to look for in a bowling ball.
# The Comprehensive Bowling Ball Maintenance Guide
Next to the things you should look for and take into consideration when buying a bowling ball, you should also learn about how you can maintain the ball you've purchased. With such knowledge, you can be sure that you'll be able to take good care of your sports equipment. It can also help guarantee that you'll make the most out of your purchase.
How do you maintain a bowling ball anyway? Here are a few things you should keep in mind:
Cleaning
It's an absolute must to clean your bowling balls as it gets in contact with oil every time you throw it down the lane. The oil can accumulate and get absorbed by the coverstock and even the filler in some cases. This often results in the ball's pores getting clogged and losing its grip.
Once your bowling ball loses its grip, you can't expect to get the same results as you once did when it was still in top condition. According to the USBC, bowling balls tend to lose their initial reaction after 7 to 14 games. If you don't clean your ball after this time, you definitely can't expect it to feel and perform the same way as it did when it was new.
With this, it's best to clean bowling balls after 7 to 14 weeks. You can take it to a pro shop to have it professionally cleaned, or you can also opt to do it yourself using an approved cleaner. Some experts, however, recommend that if you prefer to clean your ball on your own, it might be better to do it more often.
Why? The oil can harden into the surface of your ball, and it will make cleaning more difficult and tedious for you. This is why some experts recommend doing weekly cleanings to make the chore a lot more manageable.
Regular cleaning can also keep your bowling ball hygienic. As you'll also need to include the finger holes when cleaning your ball, you can be guaranteed that you won't harm your health as you enjoy bowling.
Oil Extraction
Unfortunately, despite regular cleaning, your bowling ball can still soak up a lot of oil that can then greatly affect its performance. As a result, 'baking' your ball would be necessary. The said procedure will help you extract the oil that has been absorbed by the shell of your bowling ball.
Baking involves exposing the bowling ball to some heat in order to extract the oil that's trapped in the pores of the coverstock material. It's a very effective measure, but doing it incorrectly can also damage your ball beyond repair. Because of this, it's crucial that you take the right steps in accomplishing the task.
The best way to extract oil from a bowling ball? Have a professional do it for you. It can be costly, but as these experts know what they're doing, it's less likely that they'll damage your bowling ball.
If doing this every few months sounds too costly for you; you can also try various DIY methods that can help you take out the oil from your bowling ball. Some of the most popular methods bowlers use are the following:
The Hot Bath method
The Dishwasher method
The Hair Dryer method
The Hot Car method
The Room Heater method
Actual baking
Again, these methods come with risks, so if you made a mistake, especially if you expose your bowling ball to too much heat, there's a chance that you'll damage it. Tread with caution on this maintenance method.
Resurfacing
Over time, your bowling ball's outermost layer will absorb a significant amount of oil and dirt that it will lose its traction and its shell's key traits will be affected. Cleaning is not enough to restore the grittiness of the surface of bowling balls, so if you want to keep its perfect motion, you should also opt to resurface it every once in a while.
How do you resurface a bowling ball? It's pretty simple: you sand it down. By doing so, you will be able to restore the sharp edges of its pores which help provide grip and traction to your ball.
This is where the grit pads come in handy. You can get them in different ratings like regular sandpaper, providing you various levels of abrasiveness to create the texture that you need.
Some folks also use regular sandpaper to get the job done. They're cheaper than branded grit pads for bowling balls so they can be more attractive options. However, the wrong usage might also damage your bowling ball.
For best results, you can also turn to professionals to resurface your ball for you.
# Bowling Safety Tips
Since bowling requires players to throw a heavy solid ball down a lane, it comes with several risks. For one, wrong ball handling can make you pull a wrist or arm muscle which can lead to a sprain. You can also drop the heavy ball which can then fall on your feet and crush your bones.
So to help you avoid injuries and enjoy the sport without a hitch, here are a few safety tips that you should remember.
Observe the 10-Percent Guideline.
While it will be tempting to opt for a weighty bowling ball to give your throws an extra edge in striking down pins, it poses a huge risk for your body. Why? Lifting weights that are too heavy for you will overload your muscles.
It might sound ideal when you're trying to build muscle mass, but it can also be dangerous. You can pull a muscle or even get a sprain if you've pushed your arms too far in lifting a very heavy ball. You might also end up incapable of throwing the ball properly which might then cause you to drop it on your feet.
So to be safe, there's a 10-percent Guideline in bowling. This refers to the ideal ball weight for every player. The 10-percent in the name notes that you should only stick to balls up to 10% your body weight. This weight will prove to be most comfortable for you to lift and throw, making it the best weight for a bowling ball.
However, there are certain circumstances where you'll need to go lighter. Those with injuries and specific conditions that will prevent them from carrying very heavy weights shouldn't hesitate to make such compromises.
Do warm-up exercises before a game.
Like with any sport, you should also do warm-up exercises before bowling. This will ensure that you won't pull a muscle and hurt yourself while you play.
Like bowling balls, bowling shoes also play a huge role in how one performs in the sport. These kinds of athletic footwear are specifically designed to provide you good traction for your approach and ample support for your movements. With their help, you can minimize chances of injuries, maintain proper form, and move with precision.
Avoid using one hand in handling the bowling ball.
Bowling balls are heavy even if you decided to stick with the 10-percent guideline. Carrying one single-handedly will put too much strain on your wrist and arms and put you in danger of an injury. It will also cause fatigue which can then affect your performance significantly.
Never cross the "foul line".
The foul line marks the start of the lane, so it's never advisable to step on it. Aside from the fact that doing so is against the rules, it will also put you at risk of slipping and falling. Steer clear of the foul line at all costs.
# Frequently Asked Questions(FAQs)
Q. Where to buy bowling balls?
A. Bowling balls are available for purchase from various retailers. Most of the time, you can buy them from pro shops or online. You have more options online as you can easily buy from the manufacturers' websites, specialty sellers, and even some retail websites.
Q. How much does a bowling ball cost?
A. Such items are available at a very wide price point. Some types and brands are more expensive than others, although, it's also safe to say that these items can be quite pricey in general. The best ones are always worth the price tag, though, because they can certainly help improve your game. Details here.
Q. Where to get bowling balls drilled?
A. You can get your bowling balls drilled at pro shops. Some sporting goods retailers also offer this service.
Q. How many finger holes does a bowling ball have?
A. Most bowling balls come with three finger holes, but some bowlers can also prefer to have two drilled on theirs. USBC implements some rules on balance holes, however, so you might want to look into that if you intend to compete on tournaments in the future.
Q. How often should you clean a bowling ball?
A. The answer to this question depends mostly on the degree of cleaning you intend to do. Most bowlers recommend wiping down the ball every after the throw to minimize the amount of oil it absorbs. They also recommend doing a deeper cleaning using a cleaning agent every week. As for deep cleaning and baking, it depends on the frequency of your games. Resurfacing, on the other hand, is best done thrice a year.
Q. What can I use to clean a bowling ball?
A. Again, the answer here depends on the type of cleaning you intend to do. For general wipedowns, microfiber cloths can do the trick. For regular cleaning, you can use any USBC-approved cleaning agent.
Q. What is the difference between symmetrical and asymmetrical bowling balls?
A. The main difference between the two is the difference in the shape of their weight block or core. This determines their other distinctive qualities.
Q. How much does it cost to drill a bowling ball?
A. The most common range for drilling services is about $30 to $70.
Q. How to remove oil from the bowling ball at home?
A. As mentioned above, there are a few different ways on how you can extract oil from your bowling ball. You can either use your tub, dishwasher, or even your oven to get the job done.
Q. How many bowling balls should I have?
A. There's no definitive answer to this question as it depends on the bowler. If you usually play on different alleys with various lane conditions, you might need more bowling balls than the ones who only play at one alley.
Q. How often should you resurface your bowling ball?
A. It's recommended to have your bowling ball resurfaced 3 times a year.
Q. Can you get a bowling ball re-drilled?
A. It's possible to get your ball re-drilled, but it should be noted that doing so will change its performance significantly.
Q. How long will a bowling ball last?
A. A bowling ball usually lasts for more than 300 games as long as it's not cracked.
Q. How much does it cost to get a custom bowling ball?
A. The amount you'll spend on a custom bowling ball depends largely on its composition and construction, so giving an exact figure for this question is nearly impossible to do.
Q. How much does a bowling ball weigh?
A. The lightest bowling ball available weighs about 6 pounds while the heaviest legal ball weighs 16 pounds.
Q. Which coverstock should I use as a beginner?
A. Plastic or polyester balls are the best picks for beginners as they're the easiest ones to control.
# Some Terms to Note
Companies write product reviews with a lot of jargon. It can be problematic for the average person. While manufacturers and bowling pros understand, it's a steep task for someone starting out and just want the best in the market. Here's a cheat sheet for you when reading product descriptions.
RG: This stands for Radius of Gyration. It refers to the quickness a bowling ball traveling down the lane reaches its most robust rolling pattern.
Low RG: This RG means that the roll is at its best at the beginning of the lane and is best for heavy oil conditions. It's often the case with powerful coverstock. It is usually 2.460″ – 2.570″.
Medium RG: This RG is strongest in the middle of the lane and is best suited for medium oil conditions. You use it when you want the ball to enter its peak when entering the breaking point area on the lane. It ranges from 2.570"- 2.680".
High RG: This RG is best suited for dry lanes. It conserves energy as it rolls to the end of the alley and prevents hooking in a manner that's off. It is best with a stick or pearl coverstock. The range is 2.680"- 2.800".
Differential: The differential of RG refers to how the bowling ball's reaction between the breakpoint in the pocket of the lane.
Low differential: These bowling balls produce controllable hook on the back end of the lane.
Medium differential: In this case, the hook is more pronounced.
High differential: The balls hook sharply from the breakpoint of the alley to the pocket.
Length potential: This term refers to the skid length of a bowling ball determined by both the coverstock and the RG factors.
Hook potential: This is the ability of the ball to hook at the end of a lane. It is dependent on both the coverstock and the differential rating. It ranges from 1-250.
Both length and hook potential are ratings used by manufacturers to state the ball's motion capabilities it's designed to have. Drill layouts also influence a ball's motion.
# Final thoughts
The best bowling ball can let you play as a professional even if you don't have advanced skills for the game. You can now choose the right ball that suits your needs from our list. Keep in mind the factors we have discussed when making your selection. All the best in your game!
Last update on 2023-12-04 / Affiliate links / Images from Amazon Product Advertising API