As an Amazon Associate we earn from qualifying purchases.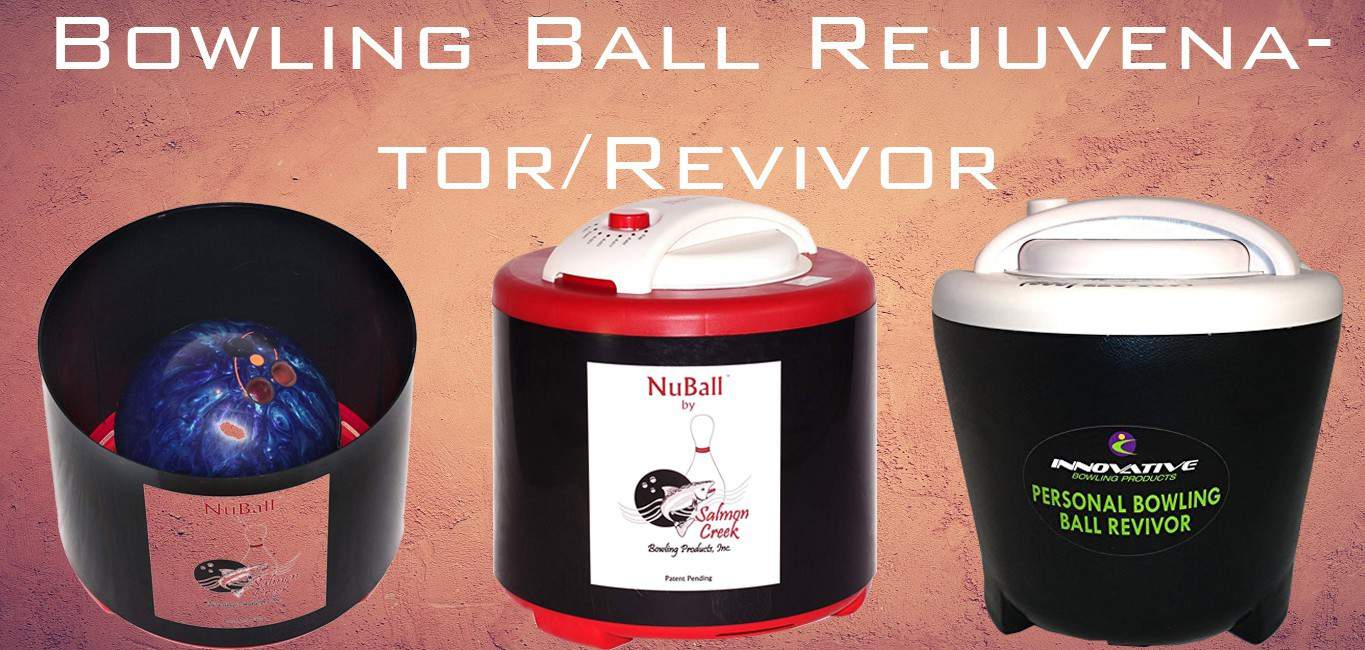 The best bowling ball rejuvenator is a must-have for every bowling ball owner. You may not be thorough when cleaning your balls since the pores sometimes accumulate oil. Though there are options such as baking your bowling ball or using hot water, this method is also not useful in getting rid of all the oil on the surface of your balls.
Bowling ball rejuvenator machines can be costly, so you cannot afford to get the wrong one. You can, however, get the right rejuvenator that suits the cleaning needs of your bowling balls from our discussion. Let us start with a quick comparison.
# Best Rated Bowling Ball Rejuvenator(Comparison Chart)
Preview
It is easy to operate
It is safe
Title
Innovative Personal Bowling Ball Revivor
It is easy to operate
Preview
It is safe
Preview
Title
Innovative Personal Bowling Ball Revivor
# Best Bowling Ball Rejuvenator – Our Choices for 2020
1. Nuball Bowling Ball Rejuvenator Reviews (Salmon Creek NuBall)
Get a machine that heats your ball evenly to get rid of oil without leaving some parts. It ensures that your bowling ball is as clean as new for each of your bowling games. It makes use of 110V power and can handle an output of 500 W.
This personal bowling ball rejuvenator contains a chamber that produces heated air through its adjustable thermostat. Your ball rests in a cup of this machine. It has a stand that provides support for your ball to rest. This stand also catches oil during the rotation. You don't need to turn you bowling ball since the circulation of air inside the machine facilitates rotation.
It warms your bowling ball to the temperature of 135F and not more than that. You don't have to worry about the Bowling ball oil removal machine damaging your ball. The device contains durable plastic that makes cleaning easy.
Place a single ball on this rejuvenator for at least one hour. Start by experimenting with the time that each ball requires depending on the amount of oil on it. Do not heat your ball to the level of being entirely dry. The visible oil on its surface disappears with time. We like the fact that we don't have to keep on taking our ball out of the rejuvenator to wipe it after some few minutes of heating.
Note that bowling balls can pick a different amount of oil depending on the pores in them. For instance, Ebonite bowling ball absorbs more oil than Black Venom window bowling ball. Bake each ball according to its ability to absorb oil.
Things we liked
It pulls out all the oil as expected.
This machine cannot damage your balls since it uses a precise temperature.
It heats ups consistently and does not bake your balls.
The machine is safe to use.
Made of high-quality material.
Things we didn't like
It lacks a timer
It does not have a switch.
Would We Recommend It?
This machine will save fees you would have used for Pro Shop every time you need to clean your balls. It also eliminates the need of always depending on towels and liquid cleaners to wipe the oil on your bowling balls. Your purchase also gives you a warranty that lasts for two years and a return policy.
2. Innovative Personal Bowling Ball Revivor Reviews
Are you a serious bowler? Get this personal bowling ball reviver that can heat up to 132 F. Your balls remain heated at 120F. It is a simple model of Reviver professional pro model.
It circulates heat in equal distribution around your bowling ball. The machine can draw out all the oil and restore your ball to its initial condition. You can use this bowling ball oven for every 25 games. The usage also depends on how much oil accumulates on your balls. It allows your ball to gain retraction after they have absorbed oil from the lane.
This rejuvenator is designed to get rid of oil from both proactive and reactive cover stocks of bowling balls. The machine makes use of a thermal reaction to draw out oil. It follows a heat pattern that is even that prevents the damage of your bowling balls.
The reviver provides room for a single bowling ball at a go and does not have a temperature dial. Unfortunately, it also lacks an oil holder that you remove in your container. This means you have to clean the black container when you take the ball out.
Things we liked
It works as it is advertised.
It is user-friendly.
Your balls do not overheat from the machine.
It brings oil to the ball surface.
Things we didn't like
It does not have a timer.
It does not come with a switch turn on and off.
There is no oil holder
Would We Recommend It?
All you need while using this machine is patience for your ball to become warm enough to bring all the oil in the pores on the surface. It gives you high performance and saves you a lot of cleaning efforts.
# Buying Guide for the Best Bowling Ball Rejuvenator
Bowling balls are constructed from urethane shell and resin additive. This makes the surface have microscopic pores that give it friction for it to grip the bowling lane as you spin. Your bowl can divert its direction according to the spin you impart on it.
The oiling of bowling bowls is essential to minimize the damage of the balls on the lane surface. You should clean your bowls since excess oil can affect your performance at the game. Proper maintenance of your bowling balls also extends their lifespan. You can achieve bowling ball oil extraction by investing in the right rejuvenator. Check out the following.
Temperature control
A rejuvenator should have a mechanism to control the temperature to keep it from damaging your ball. For instance, one that has a thermostat can produce the right amount of heat to eliminate the oil without affecting your bowling balls.
The materials
Check the material used to make the rejuvenator to determine its durability and ease of maintenance. Be keen on the interior of your machine. A plastic material on the inside is easy to maintain and clean and is also durable. It should also be easy to empty the pan where the oil drips.
Cost
Though bowling ball rejuvenators may not be cheap, they can are a good investment. The most expensive rejuvenator may not assure you of the best service. That is why it is essential to consider its performance to determine if it suits your cleaning needs.
The features
Different brands provide you with varying features that increase efficiency. Buy a bowling ball rejuvenator that has features such as a timer and a switch to ensure that it is easy to use. It should also come with clear instructions on how to operate it.
Voltage and Wattage
This determines how powerful the machine is. Most rejuvenators operate at 110Volts. If you have an electrical system that makes use of 220 volts, you will need a voltage adapter. Confirm the watts in the rejuvenator. Your adapter should be able to support power that is above 500 watts.
Portability
The weight of your machine determines its portability. If you need a bowling ball rejuvenator that is easy to move around from one gaming spot to the other, choose a light version. The weight should not limit you to one specific area of operation. If you purchase one online and require shipping, a heavy-weight means you will pay more for the shipping expenses.
# Final verdict
Do you now realize the importance of a rejuvenator? From our discussion, you learn that bowling balls can last for a lifetime as long as you are using the best bowling ball rejuvenator. Make this investment once and save yourself from a lot of expenses in the future.
Amazon and the Amazon logo are trademarks of Amazon.com, Inc, or its affiliates.
Last update on 2023-09-26 / Affiliate links / Images from Amazon Product Advertising API